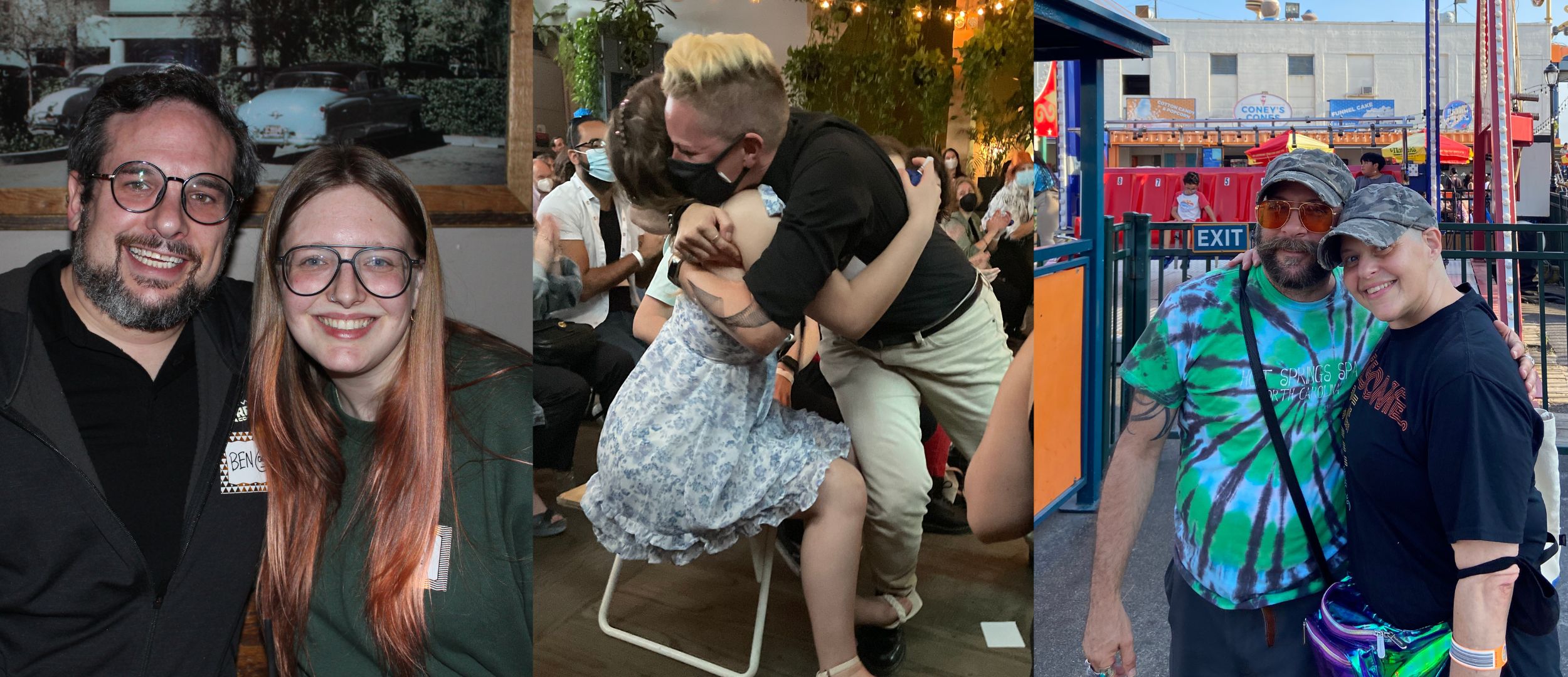 Getting to Know Footsteps
Learn more about the experiences of Footsteps members and the worlds they come from with the below resources:  
Books: 
A revealing look at Jewish men and women who secretly explore the outside world, in person and online, while remaining in their ultra-Orthodox religious communities.
Those who exit a religion—particularly one they were born and raised in—often find themselves at sea in their efforts to transition to life beyond their community. In Degrees of Separation, Schneur Zalman Newfield, who went through this process himself, interviews seventy-four Lubavitch and Satmar ultra-Orthodox Hasidic Jews who left their communities.
Becoming Eve: My Journey from Ultra-Orthodox Rabbi to Transgender Woman, by Abby Stein
The powerful coming-of-age story of an ultra-Orthodox child who was born to become a rabbinic leader and instead became a woman.
Cut Me Loose: Sin and Salvation After My Ultra-Orthodox Girlhood, by Jericho Vincent
A raw and electrifying memoir about a young person's journey from self-destruction to redemption, after cutting ties with their ultra-Orthodox Jewish family.
Uncovered: How I Left Hasidic Life and Finally Came Home, by Leah Lax
Told in understated, crystalline prose, Leah Lax begins her story as a young teen leaving her secular home to become a hasidic Jew, then plumbs the nuances of her arranged marriage, fundamentalist faith, and hasidic motherhood as, all the while, creative, sexual, and spiritual longings tremble beneath the surface.
Films and Documentaries: 
One of Us




In the wake of trauma and abuse, three Hasidic Jews face ostracism, anxiety and danger as they attempt to leave their ultra-Orthodox community.
Articles: 
Podcasts: 
Footsteps Webinars and Panel Discussions: 
Footsteps hosted a virtual conversation about the challenges parents face when they leave insular ultra-Orthodox communities — both in the courtroom and in their communities of origin.
As we emerge from the confines of the last eighteen months, a changing landscape with new realities for the formerly ultra-Orthodox has taken shape. What does the journey look like today?
Choice & Change: Breakthroughs and the Road Ahead
How has the ultra-Orthodox community changed in recent years, and how does that impact the needs of those seeking self-determined lives? In light of those changes, how can Footsteps and the broader movement of those leaving ultra-Orthodoxy meet those needs?
As a member, you have access to:
Clinical Support
The transition from ultra-Orthodox life to secular society can be daunting. Our one-on-one counseling services offer personalized support, while our peer support programs give members the chance to learn about the larger world and make supportive connections.
Education
Footsteps members can meet with our staff to discuss educational scholarships, connect with volunteers, education coaches and peer study buddies, and obtain resources to navigate educational settings.
Career Services
Footsteps helps members secure gainful employment by providing personalized career coaching, referring them as viable candidates for available work opportunities, connecting them to career mentors, and providing them with financial support if they are participating in unpaid internships or vocational training.
Family Justice Initiative
Navigating the legal system while transitioning out of the ultra-Orthodox community can be overwhelming. We help families through processes of divorce, custody, and more, including: access to legal representation, individual counseling for emotional impacts of divorce and custody proceedings, and peer support groups.
Community Engagement
Footsteps offers many different opportunities to connect with fellow travelers, including: holiday and milestone celebrations, social events, cultural experiences, as well as funding to host your own.
Communications + Field Building
Footsteps provides opportunities for members to participate in our online communications, storytelling workshops, educational webinars, and events and conferences related to the experience of leaving insular religious communities. We also train clinical and organizational partners in cultural competency.
Invite Footsteps to your inbox. We'll share our latest news, interviews, event recaps, and more!